Christmas Wish Contest (We'll make your game for you) - Friday December 4th 2015 at 3:39 AM
(Crossposted from SlimeSalad)

SDHawk, Giz and I were sitting around in IRC (i.e. our bedrooms) lamenting that we'd not released a game this year and/or hadn't reached our annual quotas, and decided to do something about it. Predictably we couldn't agree on which marvellous idea to pursue.

That's where you come in!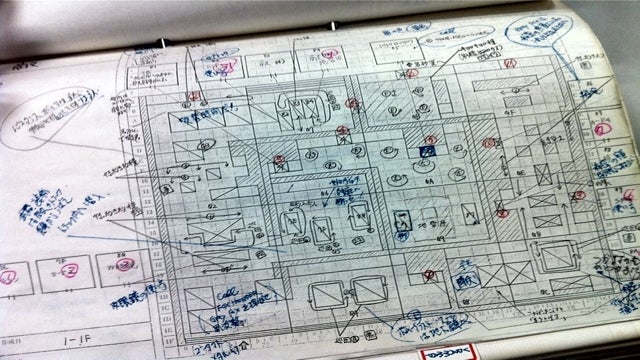 Design a game, and we will attempt to turn it into reality before the end of the year (or possibly before Christmas).

- You have exactly [s]five[/s] seven days from right now to submit your proposal (but we may be flexible if you want to elaborate later). Post here or email or PM or however you want to enter.
- Proposals from newbies may get bonus points
- We'll pick one winner, unless all submissions are too unsuitable/unrealistic/unagreeable. Your prize is that we make an honest attempt to create your game and release before Jan 1st (in which case everyone wins something).
- We're the ones making the game, we don't particularly want additional oversight or control from you. We may or may not share our progress with you or the public until the horrible end.
- You give us the moral right to make whatever we want out of your idea, even a satirical/mocking interpretation if it's called for. But we will treat the design as a constraint to be followed, in the main.

Requirements:
- It should be simple/unambitious enough to actually be doable in a few weeks at a low pace of free-time work. We have other things to do too.
- Flesh out the idea a bit (e.g. a design doc). Remember, we're asking for someone to make the difficult decisions, a one-sentence summary doesn't help. More detail will definitely work in your favour. Consider including details like maps, dialogue, art direction, mockups (all optional of course)
- I guess it doesn't have to be a good proposal. If you give us bad or ridiculous ideas, that may be amusing or just give us an easy excuse.


Google Search "Awesome game idea"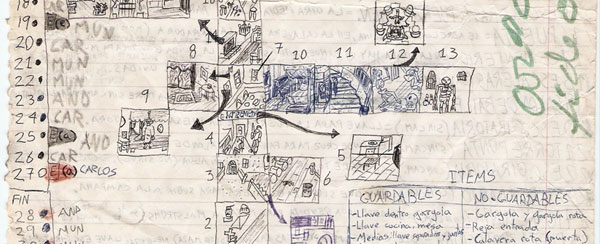 Ruin Preview Trailer - Monday May 18th 2015 at 12:39 PM
Well, after four years of (off and on) development, Ruin is basically complete. Although it still being tested, I anticipate it being released by the end of this month or in early June.

Until then, hope you guys enjoy a short preview of the game.

https://www.youtube.com/watch?v=XvvMMsvOe2o
Meatballsub
Replies (4)
last adventure project - Monday January 26th 2015 at 2:54 AM
Hi all,
many years ago i used OHR. In fact i was probably one of the first, but as time as gone on i grew out of it, got older and lost a fair bi of skill with it.
the project o once did with OHR was a game called last adventure, and was around 1999 i worked on it. Some might know this game but probably not. Im now much older and believe i have more knowledge of the gaming design and how to build one mpre efficently. My main issue in 1999 was i never finished and usually kept restarting and rebuilding, then give up. I dont want to do it this time and in saying that i dont have a) the total ammount of skill to pull it off and b) i qant the game to be so perfect i dont want to do it on my own.
So here it is, i am calling on a community worldwide to help me get my project off the ground and make the game i was meant to in 1999. My plan is to write a script over the next few months and get familar with designing again and then set up a flow chart of how the game with be made in steps. The most area i need help will be the battle systems and the "movie cutscenes" and designing characters, this would be a big part of the game.

If anyone is interested feel free ro shoot me an email at adam.houghton85@gmail.com happy to talk to other people and see there thoughts on helping out.
this is an obvious unpaid event but we will all get credited for this project snd hopefully get one of these games out to the world to enjoy.
Twitter - Friday January 16th 2015 at 12:22 PM


Follow all the latest OHR news with this new automated twitter feed!
Spoon Weaver
Replies (0)
Heart of the OHR Contest 2014 - Sunday June 1st 2014 at 2:06 PM
Heart of the OHR Contest





2014 Edition



And so it begins...

For those who were looking forward to this moment, the wait is over. For those who have no idea what this is about, read on.

And, for those who do know what this is about, read on anyway, for there are a few minor changes to take note.



A Brief History as Written in 2010:




HotOHR 2010 Thread wrote:
It seems that as times change, interests start moving in new directions, and the things that first captured our hearts and attention about indie-RPG design had since faded into obscurity.

Toward the end of the '90s and the early part of this decade [2000s], RPGs were king, and were incidentally, the only thing the OHR was capable of making. And then, as the decade continued, RPGs became less common, less desired, and soon the rate of releases made on the engine went from a sprint to a crawl.

Then, in about 2006 or 2007, the limits of the OHR began to change, and new life formed. Sidescrollers were now not only possible, but easier to make. Puzzle games, menu-based games, and even street fighting games were beginning to surface in droves throughout the course of three years. And during this time the course of the OHR RPG began to fall. RPGs were released on occasion, but the presence of one became rare, and almost surprising. And even then, the likelihood of it being a joke game was high. No, the integrity of the epic vacation gave way to a cheap day-trip, and by 2009 the nature of the RPG had become nearly absent.

[In June 2010], Surlaw and I were discussing the disappointment of creating huge games, which translates to many, many hours of development time (read: three years or more for some games), that people refuse to play because it requires them to fight random battles (that aren't titillating 100% of the time), or read text (of any length), or spend more than a few hours of game time in order to finish it. Authors who put the level of time and attention that goes into a quality game, just to have it go unplayed because of an unwillingness to read (for example), are highly disheartened, and certain OHR gems have gone unfinished because the author experiences What's-the-Point? Syndrome.

This, of course, has contributed to the huge decline of RPGs—and especially in the quality RPGs—in our opinion, and that should be shocking when one considers we're a community focused on an RPG making engine.

Even James Paige once expressed a slight disappointment in the gradual reduction of games that actually use the default features to, you know, make an RPG.

That is what the OHRRPGCE was made for.

Now, this isn't to knock the surge in alternative gaming styles. I loved

Slimes

. The games released for the 2009 8-Bit Contest were brilliant. But look at how many good RPGs came out in 2009.

Okedoke

, and, um….

It's hard to say whether the modern RPG is dying or just in a slump, but we'd like to see this giant of yesteryear make at least one more stand in the community. So, I am proposing the "Heart of the OHR Contest," which is a contest, quite simply, about making the best RPGs we can make with the engine that brought us here in the first place.




Rules:



-Must be an RPG. This is a zero rule. What categorizes as an RPG can be left open for debate, but at the end of the day it must be an RPG. In 2010, we saw one game stretch the limit of what we considered acceptable (

Do You Want to Be a Hero?

), and I would argue

Silhouette

from 2012 pushed the boundaries, as well. For a complete list of the games that made the cut in 2010 and 2012, consult the following link:

http://rpg.hamsterrepublic.com/ohrrpgce/Heart_of_the_OHR

-NonRPGs not permitted. (See Above)

-Joke games not permitted (though funny ones are okay).

-Special scripting is okay (as long as it doesn't turn the RPG into a nonRPG).

-Game must have at least 30 minutes of playtime with a good chunk of that devoted to story (in other words, 30 minutes without level grinding).

-Updates to previous RPGs permitted.

-Updates to previous RPGs need at least 30 minutes of new content to be eligible. Changing a textbox to an old two-hour game and re-releasing it doesn't make it eligible.



New Rule for 2014:

If you are posting a rereleased game for the contest, you

must

provide either a readme (or some document) discussing where the new content starts (if it's a continuation) or what the new content is (if it's integrated into earlier previously released sections), or you must supply a save file that begins the game just before the new content kicks in.

If you fail to do this

, your game will not be entered into the contest.

Note: I prefer the former since it's clearer what's new and discourages players from beginning your game halfway into the story.

-Fan games and parodies discouraged, but not forbidden. Original stories preferred.



RPG Release Categories:





Note: This category has been updated for 2014.



In 2010 every entry was lumped into the same category and judged under the same conditions regardless of originality versus the rereleased. In 2012 they were divided into three categories: Original, Rereleased, and OHR Legends. This year, due to popular demand, I will be combining the Original and Rereleased categories together again, with one small change.

Original and Rereleased Games:

Original games are the games that have never been publicly released prior to June 1, 2014. These are the easiest to judge since the ground is fresh. We had eight original entries in 2010, including the Game of the Year winner,

Motrya

, and 13 in 2012.

Note: These games just need to come with a Coke and a smile.

Rereleased games have been unleashed on the community before June 1, 2014, and are making a second life appearance in the Heart of the OHR Contest. Any original game that was released for the 2010 or 2012 contest will automatically default to this category if reentered for 2014. In 2010 we had four rereleased games and in 2012, we had three.

Note: These games must include documents or save files that inform the player where the new content can be found.

OHR Legends:

This special category is reserved for the games that have been submitted as rereleases in previous Heart of the OHR contests and resubmitted this year as "honorary" contestants. There are six games eligible for Level 1 Legend status and one (

Vikings of Midgard

) eligible for Level 2 Legend status. These games will receive only one prize.

Note: Authors have freedom to choose how these games are released since they are separate from the prize pool, but they can still be inclusive with the general vote to see how they fare against new blood.



New Category for 2014:





Bonuses:



Entrants can now receive bonus points to their lowest scores for meeting these optional goals:

-Finished game (bonus: 5 points on top of lowest awarded score)

-Three or more towns to explore (bonus: 3 points on top of lowest awarded score)

-Two or more hours of gameplay (bonus: 2 points on top of lowest awarded score)

-Flavor text for objects (bonus: 1 point on top of lowest awarded score)

-Off-the-beaten path locales (bonus: 1 point per side area, up to three)

Any bonus that brings the lowest voter's score up to 10 will roll over to the next lowest voter's score.



Release Dates:



Unlike traditional contests, "Heart of the OHR" will not require a start time or an end time per se. Rather, this will adopt the "release window" technique made popular with Game-a-thon, in that any RPG released within the window is eligible (provided it meets the above standards).

Window begins June 1st and ends November 30th.



New to 2014:

I will allow a

two

-week grace period for bug-fixing (Note: this grace period is not reserved for adding new content). Entries must be ready for voting by December 14th.

All deadlines will expire at 6am EST the following day.



Voting:





Note: This category has been updated for 2014.



Voting will run from December 16 - December 31 (I'll extend this to a few extra days in January if any holiday vacationers need the extra time.)

Note that I will not close voting until I have a minimum of 10 votes, so if the deadline comes and goes and I have fewer than that, voting will remain open until the minimum is met. I want all contestants to have a fair playthrough and comment/critique/score for their games.

The way we handle votes will change from the 2010 and 2012 contests. One day we will lock in on an effective system. I hope this could be the one.

For full details on how it used to be, consult the following post:

http://www.slimesalad.com/forum/viewtopic.php?p=71778#71778

The gist of this year's changes will include the adoption of the 5-point average, the peak vote target range, and the two-thirds vote system.

Five-point Average: Any game that falls short of the peak vote target range will receive however many fives it takes to reach the two-thirds margin.

Peak Vote Target Range: Identifies the game with the most number of votes and uses its vote count as the determinate for the contest average.

Two-thirds Vote System: Caps the required voting minimum at two-thirds the value of the peak target. Any game meeting this minimum cap will not receive additional fives to pad its average.

I will get more in-depth with this system in December.



Prizes:





Note: New Prizes for 2014.



Because RPGs are harder to come by these days (especially in contests), I thought it's only fair to combat the odds with prizes that don't suck. Therefore, various members of the community have agreed to give special bonuses to entrants and the winner.*

Just by entering a game into the contest, the contestant will get to choose a bugfix or feature request to be put on the December 1st bug bounty.

Here's how it works:

During a time frame decided on by James, you may post your bugfix or feature request here so that he can start working toward implementing it. You may only choose one, so pick wisely. Once you choose your request, you are then expected to release a quality RPG (fitting the above standards) by November 30th to receive your entry prize. The prize, of course, is a ransom for the bug or feature request you posted here if it's not implemented by December 1st. If your bug is not fixed by the deadline, then you get whatever James decides to pay for ransoms. And that's just for entering the contest!

Note: James is in charge of how the bug bounty system works, including what to pay out for failure to implement, and when requests will no longer be accepted. For questions regarding this prize, please ask him for clarification.

Note 2: Unlike the last two contests, James will not be giving an extra bounty to the winner this year.

You may view the current requests here:

http://rpg.hamsterrepublic.com/ohrrpgce/User:Bob_the_Hamster/HeartBugs_2014

And the old archival requests here:

http://rpg.hamsterrepublic.com/ohrrpgce/User:Bob_the_Hamster/HeartBugs_2010

http://rpg.hamsterrepublic.com/ohrrpgce/User:Bob_the_Hamster/HeartBugs_2012

Additionally, anyone out there can add to the prize pot if he or she has something to offer, so feel free to help make this into a treasure trove of winnings if you want to, and if you have the resources for it.

Specifically I'd like to see:
-cash prizes
-fan art
-theme song about the winning game(s)

You may add to the prize pot discussion here:

http://www.slimesalad.com/forum/viewtopic.php?t=6091

Potential community offered prizes include:

-Cafepress T-shirts or swag for winner (courtesy Spoonweaver...and maybe Fenrir-Lunaris?).

-Funding for the swag site (courtesy Mystic). Note: This one's ambiguous to me.

-Reviews for each contestant (courtesy Meatballsub)

-Cash prize of undetermined value (need confirmation) for winner (courtesy Meatballsub).

-Pizza delivery to winner or favored game (courtesy Willy Elektrix).

-Poster and icon for winning game (courtesy Ichiro).

-100 dogecoins..."fake Internet moneys" with dog memes (courtesy Bob the Hamster).

-Slimebucks of extremely low but increasing value to the top three winners (courtesy Meowskivich).

Note: This list will remain open to new prize additions from now until December 14th. I will update this list as I get new volunteers.

Special Prize for OHR Legends releases:

Any game categorized as an OHR Legends release will receive a special trophy classifying it as such. This is strictly a prestige award, but it will remind future players of the game's longevity. This trophy will receive "levels" each time it's awarded to a specific game. OHR Legends releases should still meet the 30 minutes of additional game time rule to be eligible for the trophy.

Note: In the event that an OHR Legend wins first place, then the second place winner (or first-place original or rereleased game) will receive the top prize(s).

So, as you can see, it would be crazy not to join and make something for the Heart of the OHR Contest, so take the chance. Nominating a bugfix or feature request confirms your intention to join. Just remember that there will be no ransom paid on unresolved bugs if you drop out. So make something and stick with it. Don't procrastinate, either. Games that don't meet the above standards will also forfeit the ransom.

*Because prizes are awarded by members of the community, and because community members come and go like the wind, all prizes are subject to change.



Tips:



Release the best game you're capable of making. The community doesn't want to see or play throwaway titles anymore. Do your best to make a quality game. While you shouldn't be intimidated by this, you still need to be aware that games like

Wandering Hamster

and

Motrya

are just as capable of making an appearance during the contest window as any game, so make it your best if you want the winning prizes.

Have fun. Please use this thread to post your bugfix or feature requests for James and the developers, and use it to announce your RPG releases starting on June 1st. And I'd appreciate it if this thread were stickied until the end of the year. Thanks.

I will update this thread periodically as new information comes. Good luck, everyone.
Pepsi Ranger
Replies (2)



February 2016

| | | | | | | |
| --- | --- | --- | --- | --- | --- | --- |
| S | M | T | W | T | F | S |
| | 1 | 2 | 3 | 4 | 5 | 6 |
| 7 | 8 | 9 | 10 | 11 | 12 | 13 |
| 14 | 15 | 16 | 17 | 18 | 19 | 20 |
| 21 | 22 | 23 | 24 | 25 | 26 | 27 |
| 28 | 29 | | | | | |

Enter Event